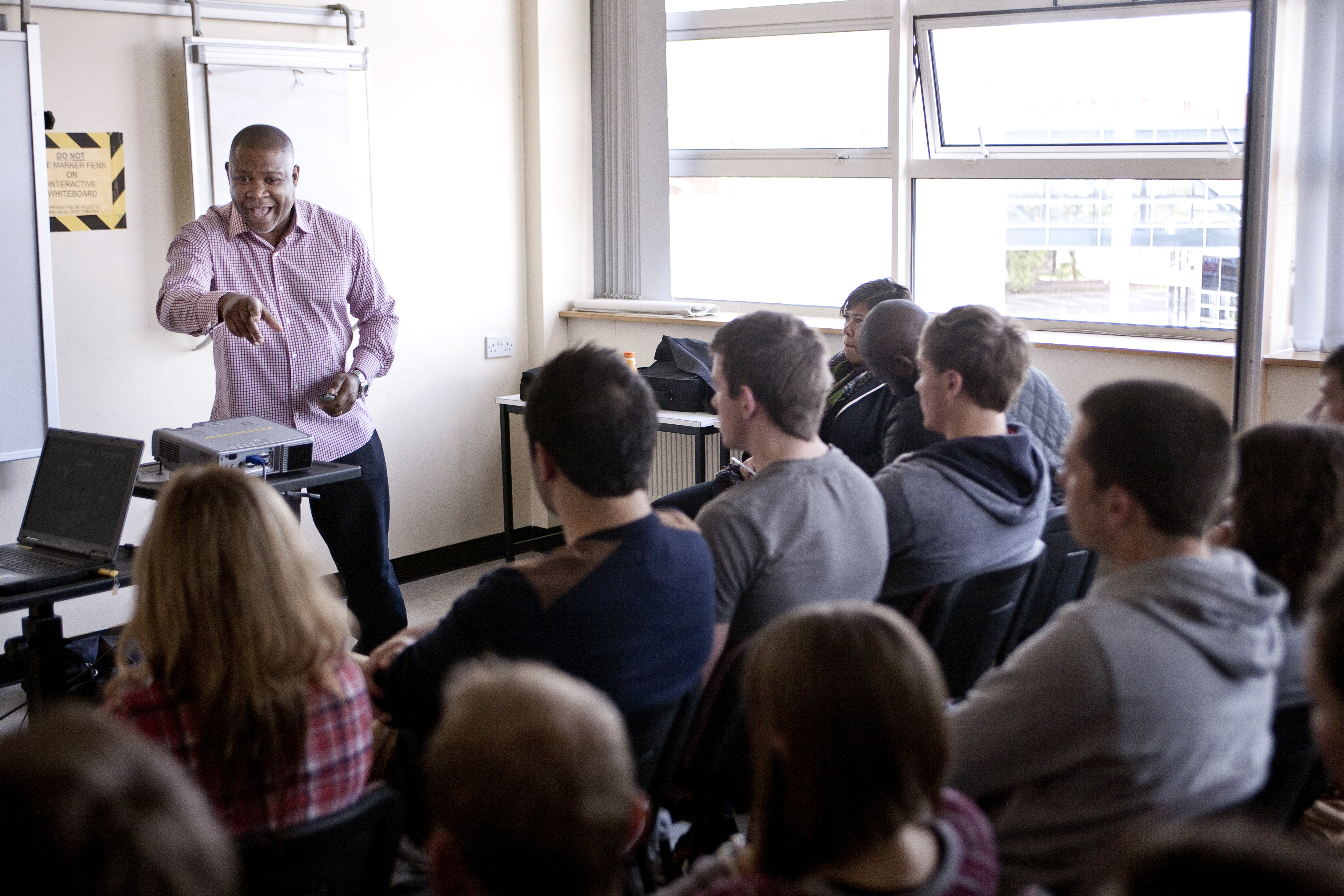 We offer a 1 day training seminar for workers in direct contact with children and young people who may be involved in gang culture.
The training session is unique in combining the experience and expertise of former gang members with the specialist knowledge of sociologists of urban disorder and youth offending. More specifically, the authentic, first-hand testimony of facilitators – incorporated through case study material – is paired with content underpinned by cutting-edge academic research and knowledge of the scholarly literature around street gangs.
The session explores the typical environment of young street gang members and illustrates how it distorts their thinking processes, often prompting their withdrawal from mainstream education, training and employment. This helps practitioners identify the signs associated with street gang membership and understand its root causes. Furthermore, facilitators share approaches as well as practical tools and techniques which can be taken away and used when working with vulnerable young people.
Topics Covered
The topics covered include:
➢ Geographical landscapes and territorial claims
➢ Elements of the 'Gang Mentality'
➢ Processes of grooming and initiation
➢ The role of social media
➢ Gender and gang membership
➢ Signs of gang affiliation
➢ Child Sexual Exploitation

The session is designed to achieve two principal aims:
➢ To build participant knowledge and understanding of street gangs, street gang mentality and serious youth violence in the context of street gang membership.
➢ To equip participants with key skills to support young people in street gangs and street culture as well as supporting young people to access specialist services.
Outcomes
➢ Increased our knowledge of types of street gang-related activity
and understanding of street gang culture and serious youth
violence.
➢ Dispelling of myths relating to street gangs, the breaking down
barriers and assisting with early intervention with young people
involved in street gang activity.
➢ Enhanced an understanding of the mind-set of street gang
members, and possible ways to develop effective communication
pathways.
➢ Enhanced an understanding the different forms of sexual
exploitation that take place in the context of street gang affiliation.
➢ Enhanced an understanding of the signs and key indicators of
young people's involvement in street gang-related activity or
serious youth violence.
➢ Greater appreciation of the differences between anti-social and
street gang-related behaviours.
➢ Enhanced an understanding of key intervention strategies and
pathways when working with young people involved in street
gangs and/or serious youth violence.
➢ Increased knowledge of the grooming/coercion of Looked-After
Children and how professionals can protect this vulnerable group.
Who is the course for:
Workers in direct contact with children and young people in all settings particularly youth offending teams, youth workers, social workers, teachers, HMYOI (Her Majesty's Young Offender Institutions) workers, police, pathway teams, domestic violence workers, NHS services, mental health support workers, community safety teams and probation services.